Creating safer peak bodies, charities and organisations with misconduct reporting tools
Elker equips peak bodies, charities and organisations with tools for receiving member feedback and complaints. Empower your members and community to speak up about misconduct with anonymous reporting and comprehensive case management.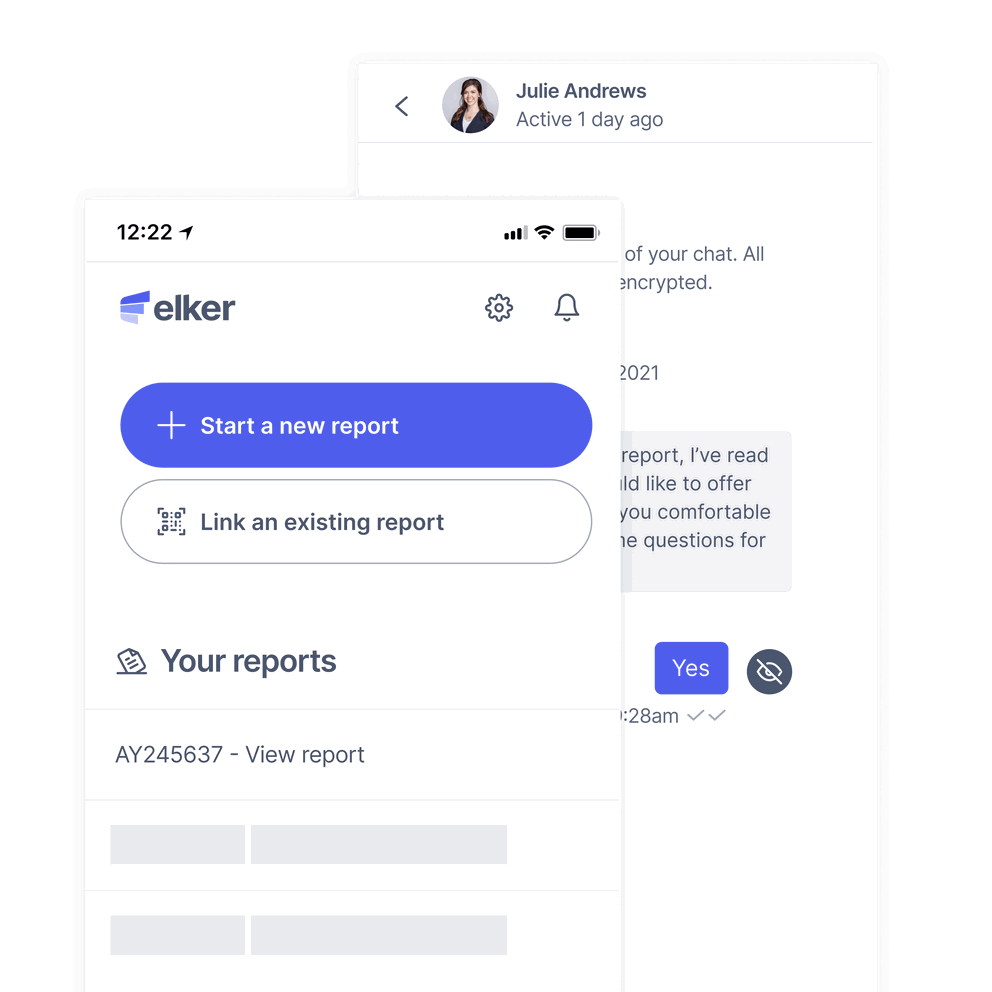 85%
Organisations don't properly centralise data from feedback
75%
Clients and members don't know where to take their reports, suggestions or feedback
$10m
The average cost of PR, legal and investigation costs where early detection of issues went unnoticed.
The importance of misconduct reporting in peak bodies
Misconduct reporting tools like Elker enhance the accountability and transparency of organisations. These tools provide a secure and confidential channel for members and the community to disclose various issues, including fraud, corruption, sexual harassment, and discrimination, ensuring that these concerns do not go unnoticed and are addressed promptly.
In 2017, the Australian Charities and Not-for-profits Commission (ACNC) reported a 42% increase in complaints, not necessarily indicating a rise in misconduct but rather highlighting the growing awareness and use of reporting tools. This surge underscores the critical need for addressing issues within the not-for-profit and peak body sectors, ensuring that organisations operate ethically and effectively.
The most frequent complaints reported to the ACNC relate to fraud, lack of transparency, mismanagement, and governance issues, with a significant 42% concerning directors' duties. Anonymous reporting tools are essential in ensuring these issues are promptly identified, thoroughly investigated, and resolved, enhancing the overall integrity and operation of organisations.
From December 12, all Australian entities, including businesses, NGOs, and peak bodies, must comply with the Sex Discrimination Act's positive duty. This legislation grants the Australian Human Rights Commission authority to investigate systemic unlawful misconduct. Elker supports organisations in meeting these new requirements by providing a proactive platform for reporting misconduct and conducting pulse surveys. This assistance is crucial in eliminating issues of sexual harassment and sex-based discrimination, helping to foster safer and more inclusive work environments.
Features
Misconduct reporting software tailored for peak bodies
Misconduct reporting software is an essential part of the toolkit for peak bodies, charities and organisations committed to combating fraud, corruption and sexual harassment. Elker stands out as a preventive measure, aiding in the early detection of internal issues. Elker helps to avert extensive costs and complications associated with legal disputes and minimises damage to your organisation's reputation and ethical standing.
Anonymous reporting
Secure channel: Elker provides a confidential platform for members and representatives to report misconduct, ensuring anonymity and safety.
Diverse issues addressed: From fraud and corruption to sexual harassment and discrimination, Elker handles a wide range of concerns, ensuring they are brought to light and addressed.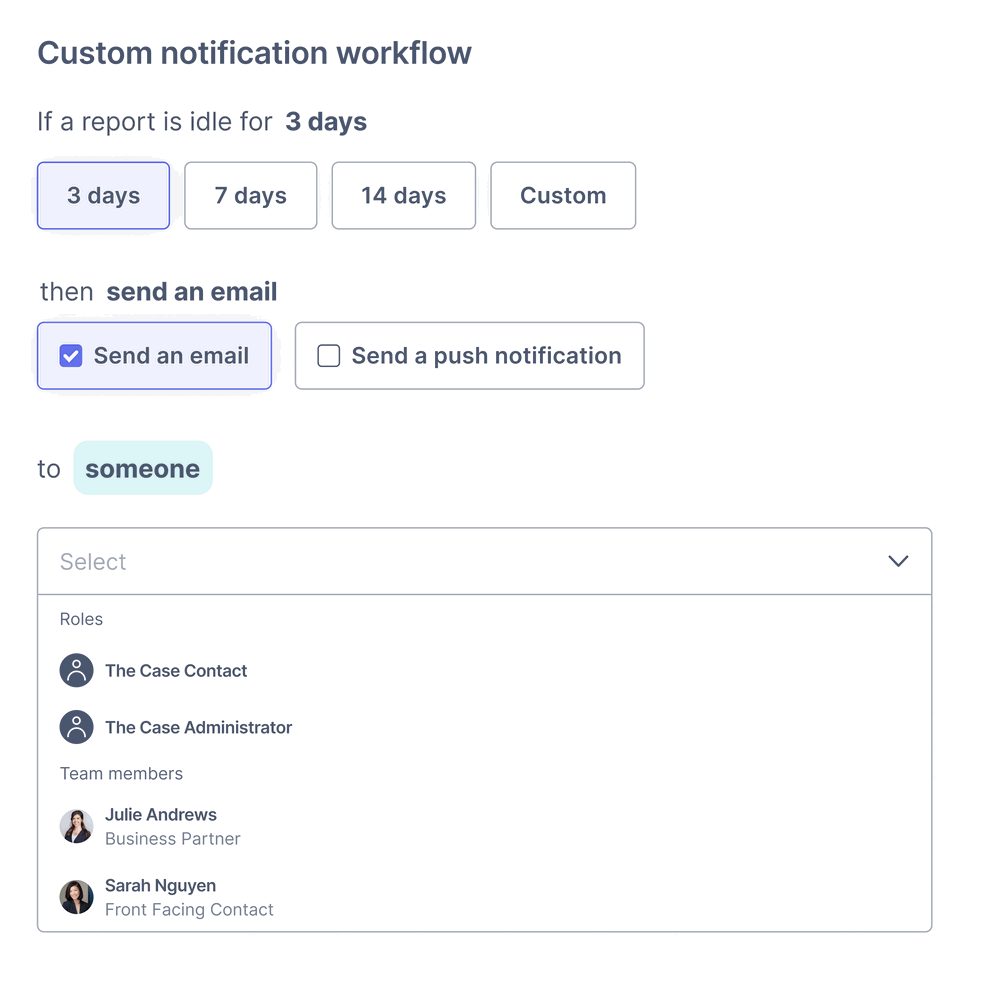 Comprehensive case management
Efficient handling: Streamline the process of managing reports, ensuring timely and appropriate responses to each case.
Detailed records: Maintain thorough records of each case, ensuring organisational transparency and accountability.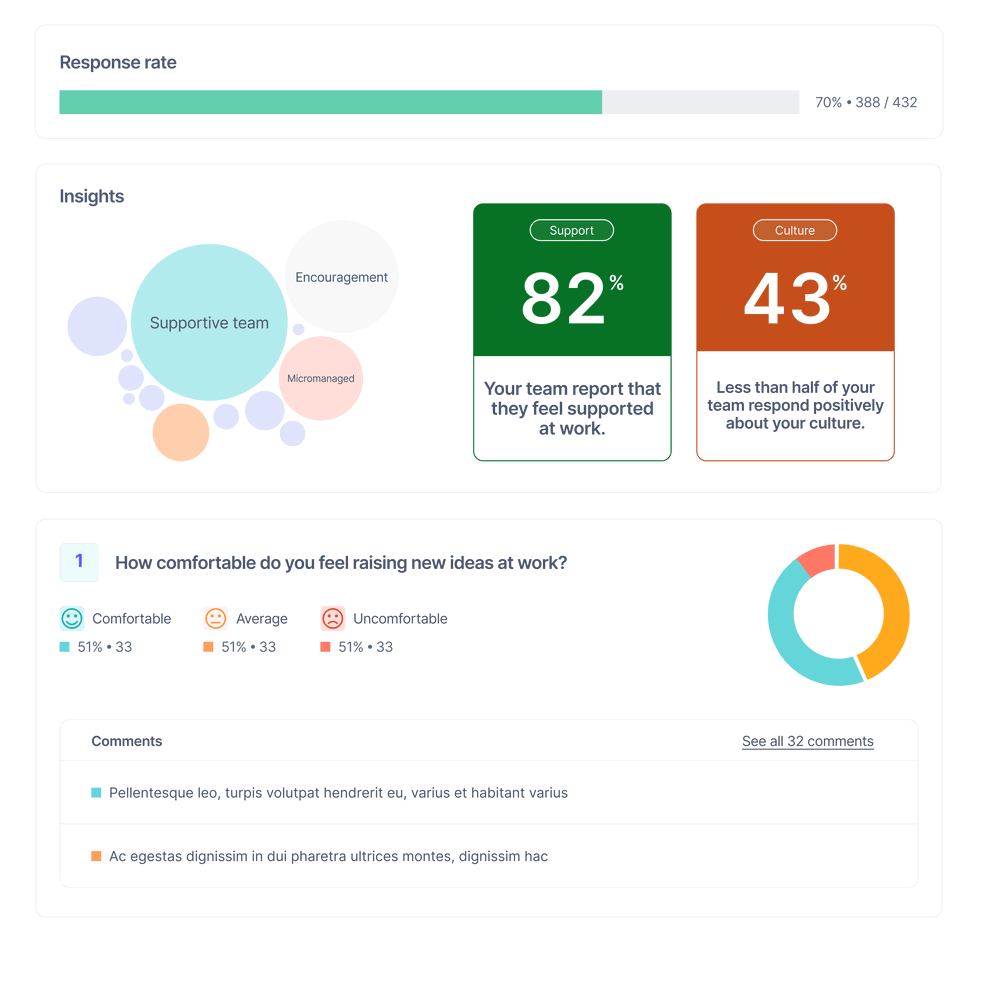 Pulse surveys
Regular feedback: Conduct periodic surveys to gauge the climate within the organisation, identifying potential issues before they escalate.
Actionable insights: Use feedback to make informed decisions for improving the organisational environment.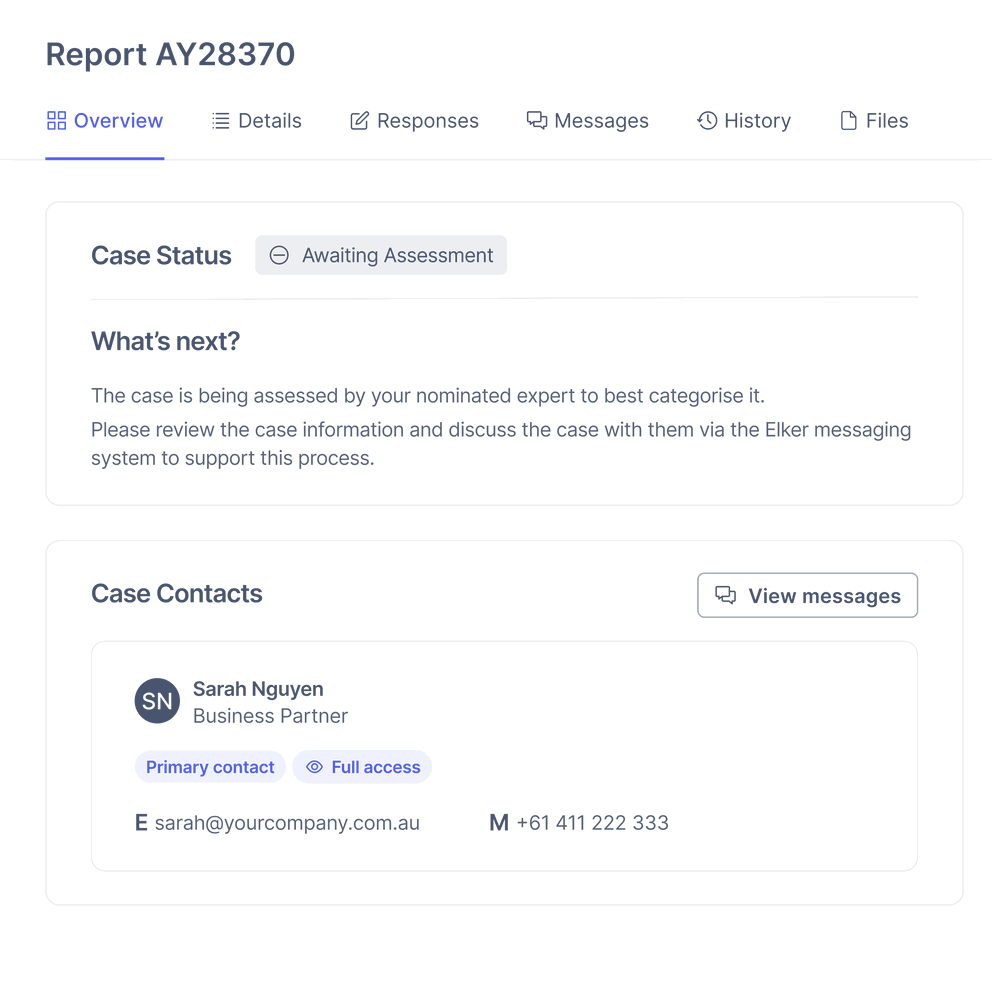 Advanced triage
Prioritised concerns: Ensure severe and urgent reports are addressed promptly with Elker's advanced triage system.
Effective allocation: Allocate resources efficiently to handle reports, ensuring each concern is addressed adequately.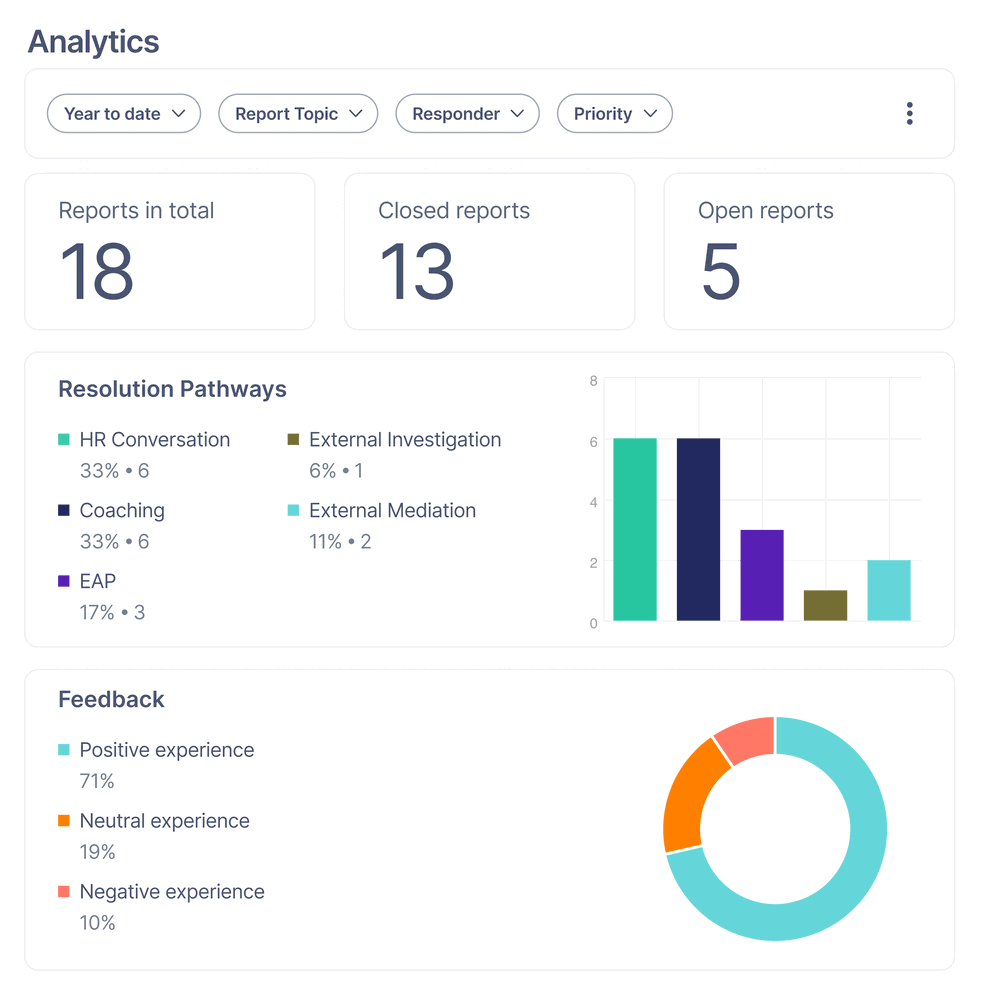 Real-time analytics
Immediate insights: Gain instant access to data and analytics regarding reports and feedback, aiding in swift and informed decision-making.
Trend identification: Identify and analyse trends in reports, helping to address systemic issues within the organisation.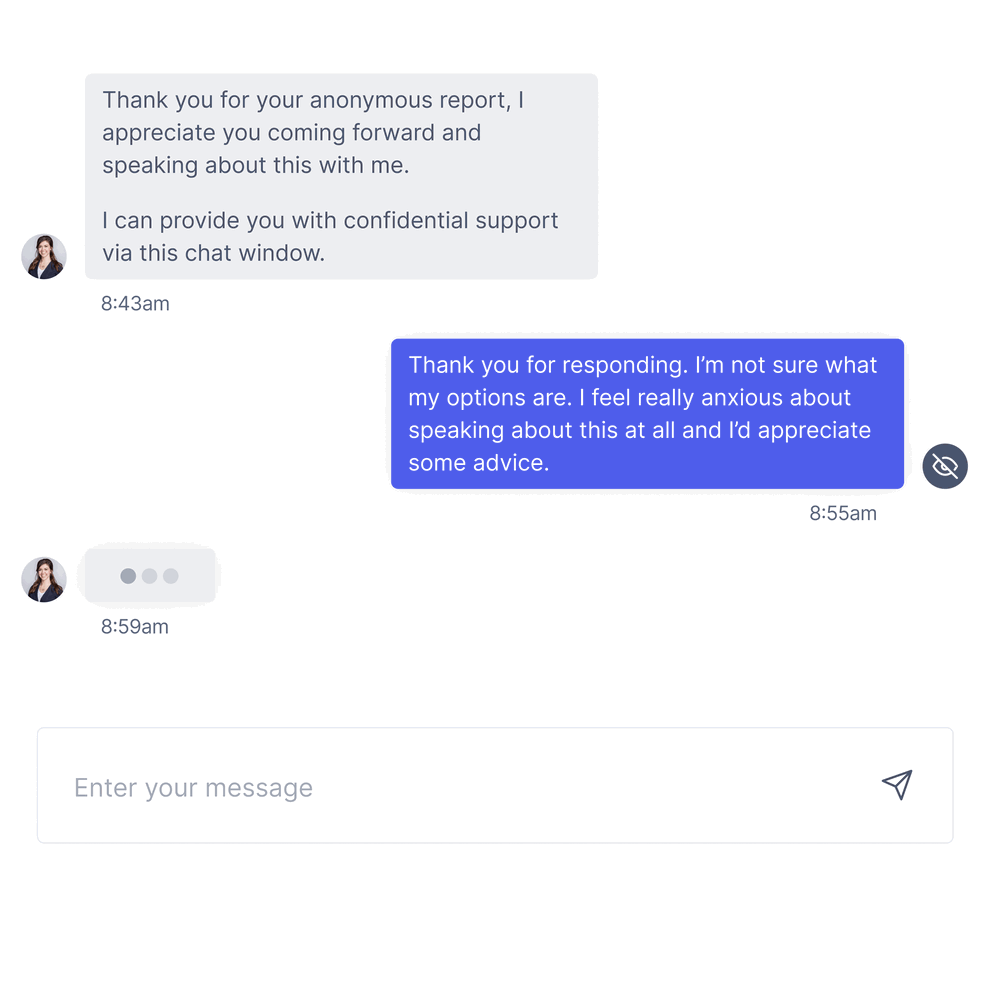 Compliance assistance
Meet legal requirements: Ensure your organisation complies with the latest regulations, including the Positive Duty under the Sex Discrimination Act, Workplace Health and Safety regulations, whistleblowing laws, and Respect@Work reforms.
Proactive approach: Take a proactive stance in eliminating workplace issues, preventing legal complications and ensuring a safe and respectful environment.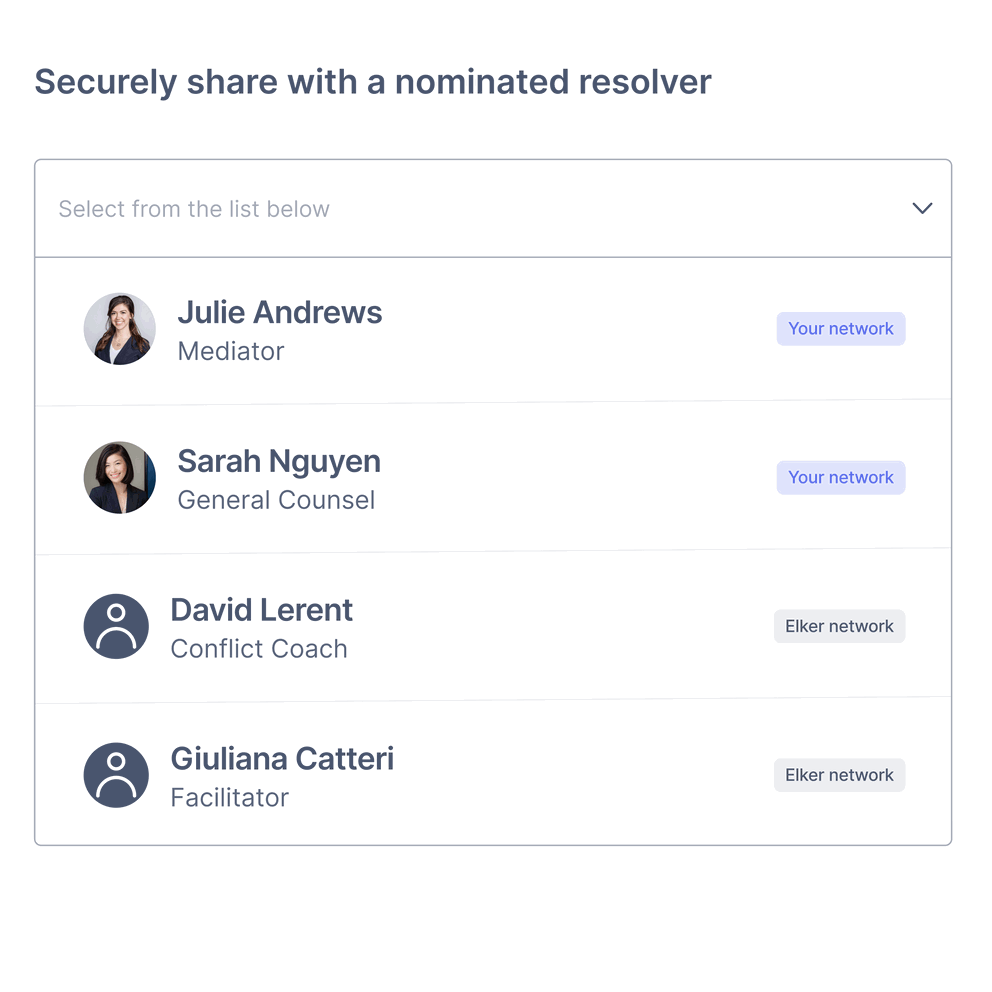 Collaboration with legal experts
Expert assistance: Elker enables seamless sharing of reports with legal experts, ensuring your organisation has comprehensive legal insight for every case.
Holistic approach: Integrate legal expertise directly into the reporting and resolution process, ensuring all actions taken are legally sound and thorough.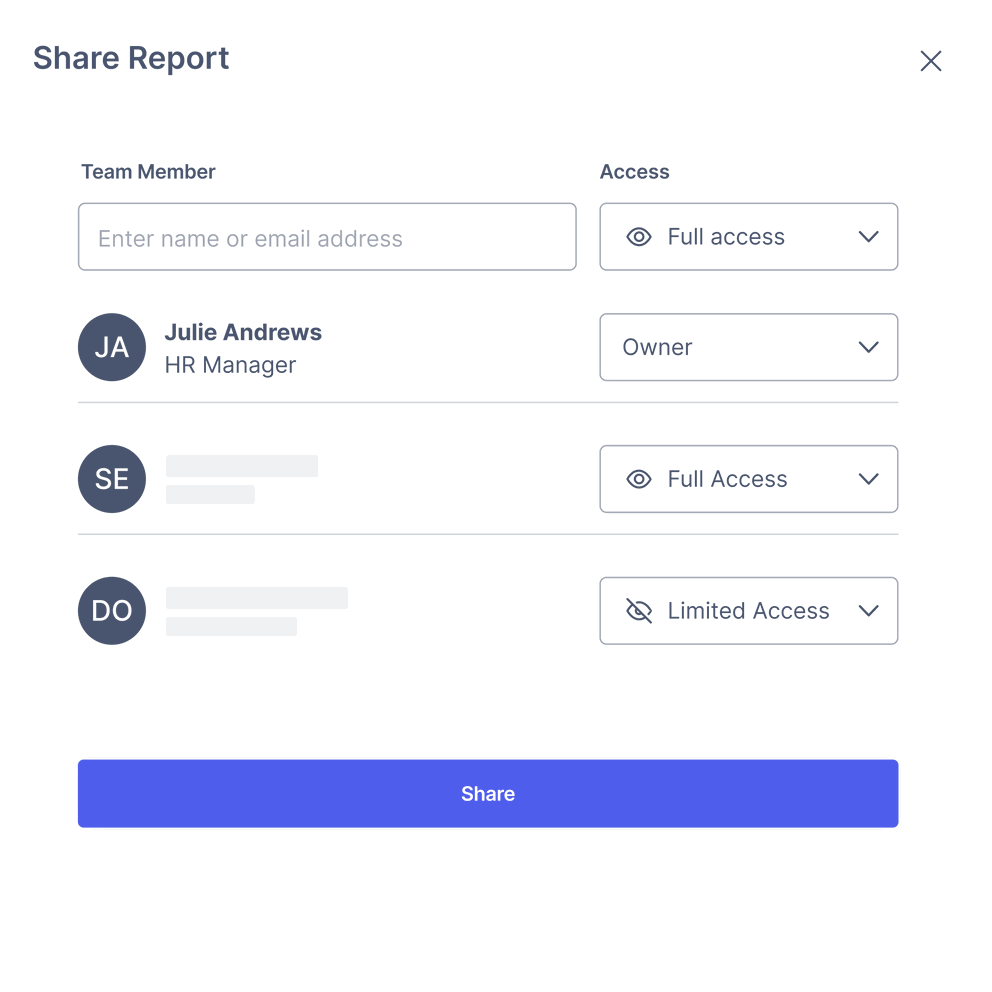 Ensuring anonymity and security
Robust security protocols: Elker adheres to ISO27001 standards, with regular third-party penetration testing to identify and rectify vulnerabilities.
End-to-end encryption: Safeguard all data, at rest or in transit, with industry-leading encryption standards, ensuring confidentiality and security.
Frequently asked questions
Building trust and transparency with
Interested to find out more?
Get a walk-through of our anonymous reporting platform. See how Elker can help with compliance and build a culture of trust in your organisation. Friendly, no obligations, no pushy sales strategies.