What the Respect at Work Bill means for your business
Understand the bill's impact on combating workplace harassment and discrimination. Learn how Elker promotes compliance in your organisation.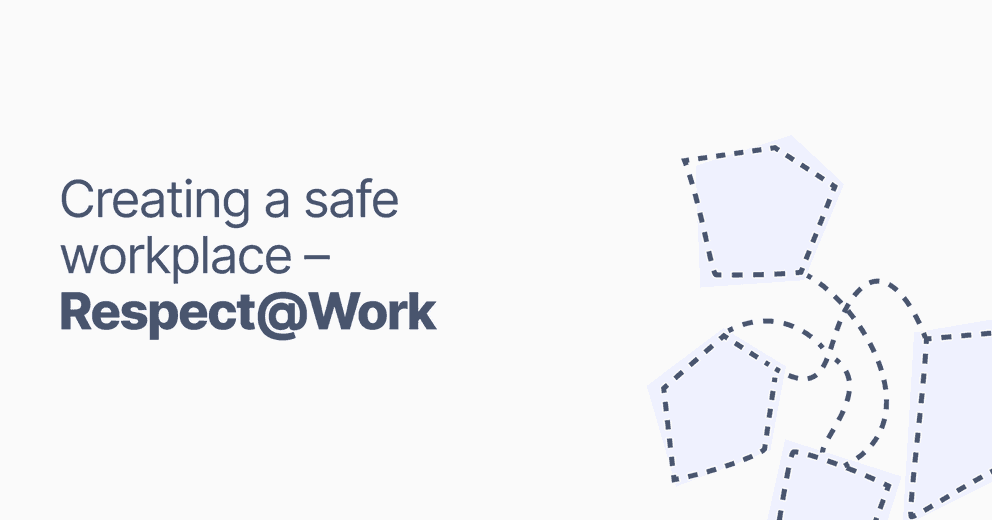 The Respect at Work Bill, also known as the Anti-Discrimination and Human Rights Legislation Amendment Act 2022, represents a significant shift in how Australia handles discriminatory conduct in the workplace. The legislation implements seven key recommendations from the Australian Human Rights Commission's National Inquiry into Sexual Harassment in Australian Workplaces 2020. New compliance requirements aim to keep the workplace safe from sexual harassment and psychosocial harm. There are great business reasons to meet your obligations and build a safe, ethical and compliant workplace.
What are the changes in the Respect at Work reforms
The Act significantly upgrades Australia's existing legislation to combat sex discrimination, harassment and victimisation in the workplace. The key changes introduced by the bill promote an inclusive work environment by addressing several issues:
The legislation explicitly prohibits any behaviour that promotes a hostile work environment based on sex.
It imposes a positive duty on employers to eliminate unlawful sex-based discrimination and harassment to the best of their abilities, with the Australian Human Rights Commission (AHRC) monitoring compliance.
The AHRC has the power to conduct inquiries into systemic unlawful discrimination.
The Act facilitates representative bodies to take complaints from conciliation at the AHRC to the federal courts.
New provisions protect against costs in unlawful discrimination proceedings.
It makes it mandatory for Commonwealth public sector to report against gender equality indicators.
The legislation clarifies that victimisation can form the basis for a civil action of unlawful discrimination.
It extends the period of time allowed between an alleged incident and the lodging of a complaint.
The Act also amends the definition of sex-based harassment in the Sex Discrimination and Fair Work Act 2021, lowering the threshold for such conduct from "serious demeaning conduct" to "demeaning conduct".
Towards comprehensive protection
The changes extend beyond merely putting additional responsibilities on employers. The Act broadens the umbrella of protection to cover a wider range of individuals in the workplace. All paid and unpaid workers, which include interns, apprentices, volunteers, and the self-employed, are now explicitly protected against sex-based and sexual harassment in the workplace.
The legislation extends the scope of the Sex Discrimination and Fair Work Act 2021 to cover all State and Federal parliament members, judges and their staff, consultants, and state and territory public servants.
What powers do the AHRC have to ensure compliance?
If the AHRC reasonably suspects non-compliance, they can initiate an inquiry. Their remit includes conducting in-depth investigations into a person or an organisation's compliance and providing recommendations on achieving compliance.
In cases of non-compliance, the AHRC has the power to issue a compliance notice. This notice outlines the action to resolve non-compliance. If the notice isn't adhered to, the AHRC can escalate the matter to the federal courts, seeking an order to ensure compliance.
How does the anti-discrimination legislation affect my business?
The Respect at Work Bill will directly impact how businesses and organisations operate in Australia. The bill signifies a shift in focus from complaint-based mechanisms to prevention, placing greater responsibility on employers and organisations to proactively ensure a discrimination and harassment-free environment. As such, businesses should undertake risk assessments and develop and implement robust gender equality and inclusivity strategies.
Immediate steps for businesses
While certain enforcement powers of the Australian Human Rights Commission (AHRC) are subject to a 12-month grace period, the duties introduced by the Respect at Work Bill take effect immediately after it receives royal assent. Businesses should begin implementing several measures to ensure compliance:
Conduct a risk assessment: Understand your organisation's risk exposure considering your workplace culture. A risk assessment can help identify potential issues to be addressed.
Review your existing guidelines and policies: The goal is to ensure that your organisation's policies align with the new legislation.
Update workplace guidelines and procedures: To ensure compliance with the Respect at Work Bill, refine workplace policies, incorporate new strategies, and implement secure and transparent reporting mechanisms.
Prioritise staff training and education: Raise awareness and understanding of the changes and what they mean for daily operations.
To assist organisations with these new requirements, the AHRC has launched a Respect@Work website with resources, guidelines, and fact sheets.
Update: On August 9, 2023, the Australian Human Rights Commission (AHRC) unveiled new guidelines for positive duty compliance. We discuss these guidelines and the seven Standards necessary to foster a safe workplace in an article here: Respect@Work: New guidelines for positive duty compliance
How can I build a safe, ethical and compliant workplace?
Creating a safe, ethical, and compliant workplace entails more than merely following the rules. It necessitates cultivating a culture of respect and transparency where every employee feels valued and safeguarded.
Fostering respect and openness
Establishing an environment where respect is the norm serves as the initial step. This process should encompass demonstrating appropriate behaviours across all organisational levels and delivering targeted training that underscores respectful and ethical conduct.
Supporting open communication
Another significant step is to provide anonymous channels for employees to inquire about policies. These avenues can encourage early reporting of concerns to clarify rights and obligations. Such an approach can prevent incidents from escalating into major issues. The establishment of a secure system to document incidents relating to harassment in the workplace is critical.
Elker: A tool for compliance and transparency
Introducing Elker into your organisation can aid significantly in this cultural shift. Elker is a confidential and anonymous system for incident reporting, paving the way for open dialogue within the workplace and ensuring legislative compliance.
Elker provides the functionality to redirect issues following an incident assessment and ensures privacy-focused workflows to keep your workplace safe. The benefits of using Elker include early problem detection, increased trust through transparency, and compliance with regulatory standards.
Utilising Elker's incident reporting and case management system can assist businesses in risk minimisation by identifying potential risk areas via surveying, reporting and robust analytics. The proactive nature of the system aids in avoiding possible legal action, thereby protecting your company's reputation and financial health.