Cultivating a healthy workplace - The essential guide to conducting a cultural audit
Learn how to conduct a culture audit. Cultivate an inclusive workplace resilient to harassment and fraud.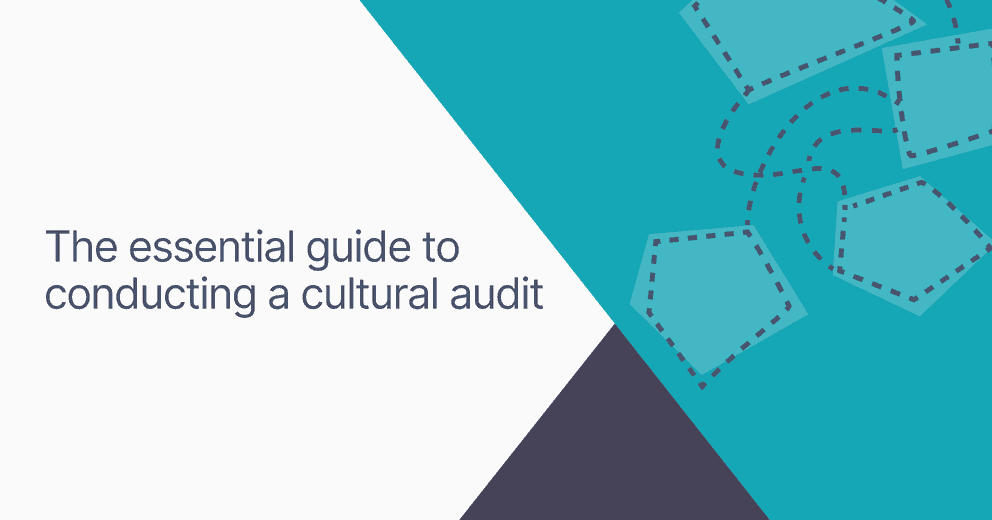 What is a cultural audit?
A cultural audit, or a culture audit, is a comprehensive evaluation of an organization's values, work environment, policies, practices, and attitudes. The evaluative process seeks to understand an organization's culture and provide insight into potential areas of concern that may require attention or reform.
Company leaders are often blind to the causes of low productivity or high turnover of employees. While reasons are often multi-dimensional, an internal audit of workplace culture can spotlight issues facing employees, leading to improvements in employee engagement and employee satisfaction.
Corporate culture is more important than ever
In an era where transparency and accountability have become important company signals, businesses, universities, and organizations are seeing the benefits of culture audits. Recent reports, such as the PWC Global Economic Crime and Fraud Survey 2022, reveal a positive shift: years of combating financial crime through policies, training, monitoring and other internal controls have substantially curtailed internally driven misconduct.
Indeed, these tangible results highlight the role of strong corporate governance in shaping a resilient organization. The survey indicates that two-thirds of organizations detected their most disruptive fraud incidents through internal controls, a marked improvement from just two years prior. These findings underscore the effectiveness of robust internal measures in identifying potential issues and maintaining integrity within an organization's operations.
Mounting evidence shows that gaps in compliance and governance can cost companies billions in fraud, litigation, and reputational damage. Operational disruption, low employee morale, lost business opportunities, regulatory action, and wavering customer loyalty are just some of the cascading effects of neglecting a company's culture.
In Australia, the Respect at Work Bill adds an additional urgency in addressing poor workplace culture. From 12 December 2023, it's a compliance requirement for all Australian businesses, universities and organisations to eliminate sexual harassment and sex-based discrimination. A corporate culture audit is a proactive risk management measure that businesses can implement in the process of compliance.
The importance of a culture audit
The purpose of a cultural audit extends beyond simple evaluation. It's about identifying disparities between the organizational culture and the company vision you desire, and the culture that actually exists. By revealing inconsistencies, a cultural audit assists organisations in crafting strategies to align their actual and ideal cultures. The culture audit also serves as a protective mechanism, identifying potential risks that could otherwise go unnoticed. Ultimately, a cultural audit enables organisations to fulfil their legal and ethical obligations while promoting a safe, equitable workplace.
How to conduct a cultural audit effectively
Conducting a cultural audit requires a systematic approach to gathering and analysing relevant data. This process may involve conducting a cultural survey, reviewing policies and procedures, and assessing the workplace's physical environment. The data collected is then analysed to identify trends, issues, and areas for improvement.
Specific risk areas assessed in a cultural audit
A cultural audit can address a range of issues within an organization. These may include fraud, the presence of a toxic working environment, a culture of bullying, cases of harassment and sexual violence, potential data leaks and security issues, instances of gender and cultural discrimination, and pay disputes. By examining these areas, a cultural audit can identify potential hazards and opportunities to improve company culture, enabling organisations to act proactively to address them.
The benefits of a audit on your company culture
Early warning: A cultural audit allows organizations to detect problems early on, enabling them to address issues before they intensify. Good culture auditing tools allow you detect trends in employee sentiment. They allow insights into a specific department or office location, and even spotlight issues with various management levels.
Increased trust: By being proactive and transparent in your company's corporate culture, you are signalling to customers, clients, investors and employees your willingness to create a safer workplace environment where misconduct is not tolerated.
Regulatory compliance: A company culture audit can help ensure an effective compliance program is in place to meet regulatory standards.
Risk minimisation: Through standard reporting and robust analytics, cultural audits help identify potential risk areas, reducing financial and reputational losses.
Legal protection: Cultural audits can also help prevent legal action against a company by identifying and addressing potential liabilities.
Stages of a culture audit
Typically, culture audits consists of three stages: assessment, analysis, and recommendation.
Stage 1: Assessment
Desktop review
Start by reviewing your organization's documents and policies. Everything from written procedures and staff emails to vision statements and social media profiles can provide valuable insights into your corporate culture.
Cultural survey
Conduct an anonymous survey for all staff members. Ask questions that encourage employees to express their experiences and perceptions of the workplace environment. Sample questions in the context of workplace harassment and financial crime may include:
Do you feel that the company takes measures to prevent fraudulent activities?
Have you ever felt uncomfortable due to inappropriate behaviour or comments at work?
Do you know the workplace procedures to report harassment or suspected fraud? If not, how can we improve these processes?
Customer reviews
Pay attention to the importance of your customers' perspectives. Their views can offer extensive insights into your company's culture and approach to fraud and harassment. Customer complaints and feedback can also provide an invaluable understanding of your business. Depending on your goal, it could even be helpful to collate Glassdoor ratings, Google Maps reviews or software reviews as part of the assessment stage.
Focus groups
Round off your assessment with focus groups. These sessions with employees or external stakeholders provide an in-depth understanding of your company culture, employee interaction, and perceptions of the company's stance on fraud and harassment.
Stage 2: Analysis
With your data in hand, it's time to analyse it for patterns and trends in your company culture. Organize the results according to elements such as leadership, environment, and employee satisfaction. Your aim should be to gauge whether your company's culture is supportive of its long-term objectives and offers a safe and respectful workplace.
Stage 3: Recommendations
The final stage involves presenting your findings to company leaders and offering solutions that align the organization more closely with its values, legal obligations and company vision. It's essential to address any issues related to financial crime and harassment identified during the analysis phase. After the audit, communicate the results and planned improvements to senior management and your staff members to foster a culture of transparency and continuous improvement.
At this juncture, the developed strategies should encompass a holistic approach for prevention and response within your company, such as staff training and education programs to heighten awareness, understanding, and responsiveness towards fraud, harassment, and discrimination. These programs can equip employees with the necessary skills to identify red flags, know their rights and responsibilities, and respond appropriately in situations of potential misconduct.
In addition, your approach could involve implementing robust systems for anonymous reporting, enhancing policy enforcement, reviewing and updating the company's codes of conduct, and ensuring senior management commitment to the cultural change process. By fostering an open dialogue about workplace expectations and consequences for misconduct, you can further reinforce a culture of compliance.
Remember, this process is not a one-off task. It should be considered a cyclical routine, essential for continuously gauging the health of your corporate culture. The ultimate goal is to foster an environment where employees feel safe, valued, and heard, maintaining the integrity of your organization in a time of growing transparency and accountability.
The best tools for a cultural audit
To cultivate an inclusive and safe workplace culture, it's crucial to use tools that encourage open dialogue and ensure legislative compliance. Elker is an invaluable asset for any organization undertaking a cultural audit.
Elker is an anonymous reporting platform with advanced tools for whistleblowing, incident reporting, pulse surveys and employee feedback. Elker assists with your organisation's compliance with the positive duty in the Sex Discrimination Act, Workplace Health and Safety regulations, Whistleblowing & Public Interest Disclosure Act 2013 and Respect at Work reforms. In fact, we're the only tool that gets you compliant on these four laws and reforms.
To help you with cultural audits, Elker's anonymous survey tools allows for the early detection of workplace issues, and measuring the success of new changes and initiatives. With real-time analytics, your organisation can identify trends and mitigate risks in your workplace.
Universities, businesses, and organisations have already begun to make positive inroads to increase safety and trust in the workplace. Join leading institutions like the University of Melbourne, Victorian Legal Services Board & Commissioner, Solotel and many others by implementing Elker and getting compliant. Together we can cultivate inclusive workplaces resilient to sexual harassment, discrimination and financial crime.